Australian Training Professionals is proud to be able to offer a range of specialised training courses for Nationally Accredited qualifications in accordance with the Australian Qualifications Framework. These courses are offered under a partnering agreement with Adapt Education RTO# 32452. All training, assessment and student support for this course is provided by Australian Training Professionals with the certificate being issued in partnership with Adapt Education.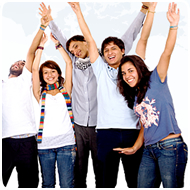 ATP are totally committed to providing participants with the highest standards of learning and positions itself as an innovative market leader and quality assured training provider distinguished for enhancing individual opportunities through affordable quality training.
Australian Training Professionals ensures all participants who undertake our professional training are offered "only the best" and by providing high quality education to our students we are investing in the education of our future.

Click on the links below for more information about the courses for each qualification.
EDUCATION SUPPORT
Didn't find the course you're looking for?
Australian Training Professionals can provide tailored training courses to suit your needs.
if you can't find the course you're looking for or want more information about any of our training courses or specialised training please call Australian Training Professionals on (08) 9317 2788 today.